The list of open places this winter on Paros and Antiparos. Includes restaurants, cafés, bars, accommodation, and also shops and various activities. Socialize this winter on Paros and enjoy going out, shopping and staying fit in body and mind.


Car rentals on Paros range from small to mini-vans; automatic and manual models available. You can also choose to rent a motorbike, a 4-wheeler or a bicycle or even charter a sailing boat or yacht.
Rent-a-Car & Motorbike
Charter a Boat
Rent-a-Bicycle
Travel Agents

Paros & Antiparos, with a loyal list of returning visitors, boast a large foreign community. The quality of life here and the inspiration are almost magical! Real Estate on Paros & Antiparos is a good value for pleasure or investment.
Real Estate Agents
Houses for Sale
Land for Sale

Are you planning what to do during your vacation on Paros & Antiparos? Are you looking for lessons and workshops throughout the year? There is plenty of choice for outdoors & indoors activities of all kinds!

Sailing
Scuba Diving
Yoga
Environment & Culture
Children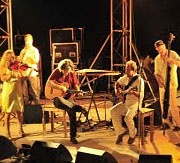 See What's On in Paros & Antiparos. Concerts and DJ sets, art exhibitions, traditional celebrations, workshops, sports tournaments, film screenings, parties, theatre plays, festivals and more!
Calendar of Upcoming Events
Calendar of Annual Events

Places to visit at the East Coast of Paros: The picturesque Marpissa. The fishing hamlet of Pisso Livadi. The Blue Flag beach of Logaras. The famous Golden Beach and its water sports centers. The charming seaside Drios village.
Hotels in Drios
Hotels in Logaras
Activities in Golden Beach
Activities in Pisso Livadi


Subscribe to the Paros Events mailing list to receive updates of upcoming events on the Island of Paros and in Antiparos. The list is strictly opt-in. You can temporarily or permanently opt-out at any time.
Subscribe to Paros Events
---
---