Wired Café (Parosweb)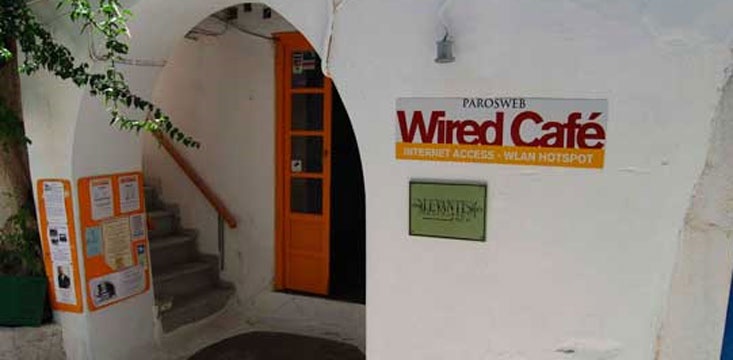 The Wired Café is the first Cybercafe to open on Paros and the second in the Greek Islands, 10 years ago. It has always been the coolest public Internet access of the island! The Wired Café offers as well a WILAN hotspot to provide convenient access for your laptop or other device.
The Wired Café features a live webcam which has become famous over the years!
---