Studio Yria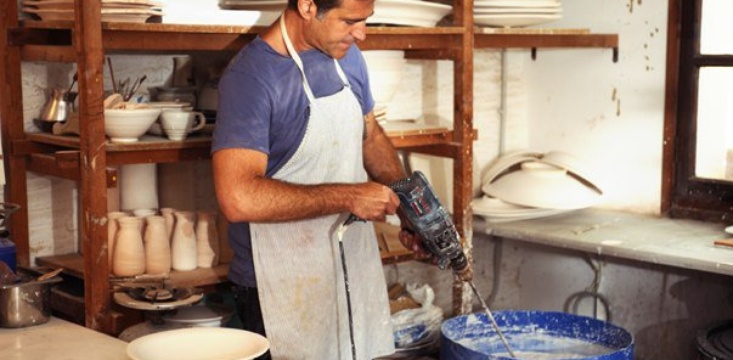 Studio Yria, founded in 1977, is internationally known for its unique ceramics. Run by potter Stelios Ghikas, the workshop produces hand-painted collector's pieces and beautiful every day functional earthenware.
Original design is influenced by classical Greek traditions, Byzantine flavor, and Cycladic motifs that are part of the cultural heritage of Paros.
Visit the Yria studio & shop in Kostos. Open all year round, Mon.-Sat. 9am – 2:30pm & 5pm – 8:30pm. Open Sundays in July and August.
For more information and product gallery, visit: www.studioyriaparos.com
---