Demi Koutourousiou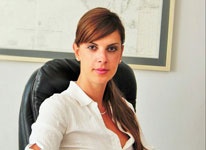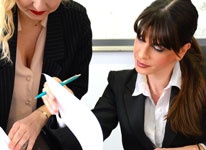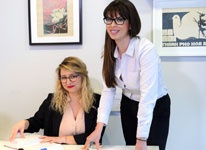 ---
dkr-law office is located in Parikia, Paros. Founded on international standards, it comprises a team of professionals, providing legal services and advice as well as relevant supporting services of the highest quality in Syros, Naxos, Sifnos, Serifos, Athens and Thessaloniki.
dkr-law office headed by lawyer Ms Demi Koutourousiou deals with Civil Law and Criminal Law and provides legal service to various business corporations, health professionals, banks, insurance institutions and individuals.
Visit our website: www.dkr-law.gr
Working in partnership with professionals across a variety of different sectors (chartered accountants, chartered surveyor, mechanical engineers, architects, public notaries), dkr-law office provides its clients with a comprehensive quality service. They conduct their business or resolve disputes in the most efficient, cost-effective and fastest way possible.
Demi Koutourousiou, head of "dkr-law office", is a UK Law Graduate, with a Masters Degree in European Law (LLM, University of Bristol). At the same time, she also holds an Advanced Certificate in Investigative Practice and is licensed as a lawyer in Greece. Her previous career involved working as a Compliance Investigation and Enforcement Officer in the UK, a National Trainer, and an NVQ Assessor for OFSTED.
---
---