Olympus Gym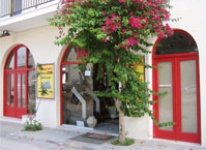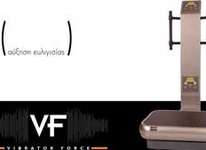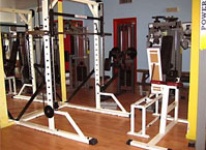 ---
Olympus Gym is one of the most refreshing places in Parikia!
Thanks to its various different classes that are offered throughout the year, Olympus Gym attracts a diverse group of people from both genders, all ages and various countries.
Olympus Gym is fully equipped with a comprehensive selection of fitness apparatus. Classes available include aerobic – step, yoga, pilates, kick-boxing, dance and there are various new classes every year. They also specialize in body fitness and body building.
Come and try out the well known Vibrator Force which will tone your muscles and tighten up those areas that need some extra attention. This is an ideal solution for those who cannot find the time to workout but want to keep trim. Vicky supervises and guides you through the 20 min sessions.
Contact Vicky, gym manager, to book an appointment!
---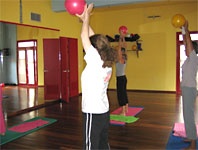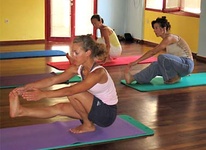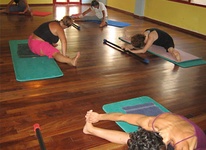 ---
Olympus Gym is run by Vicky Politi, who has studied at the Athletic Academy of the University of Athens. Vicky specializes in swimming and is available to teach privately throughout the summer. Vicky is also qualified to teach babies from 6 months old. Vicky's younger brother Marios has also studied at the National Athletic Academy and is a qualified personal trainer and aerobic instructor.
• The gym is open all year round from 9:00 in the morning throughout the day until 22:00.
• Payments can be either monthly or per session.
• Come along to try out a class for free!
---
---