Alexandria Institute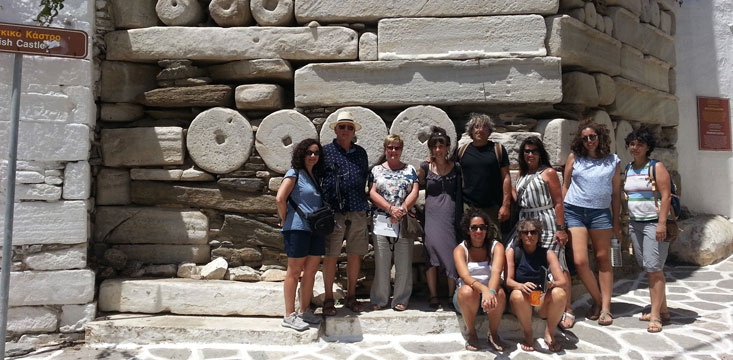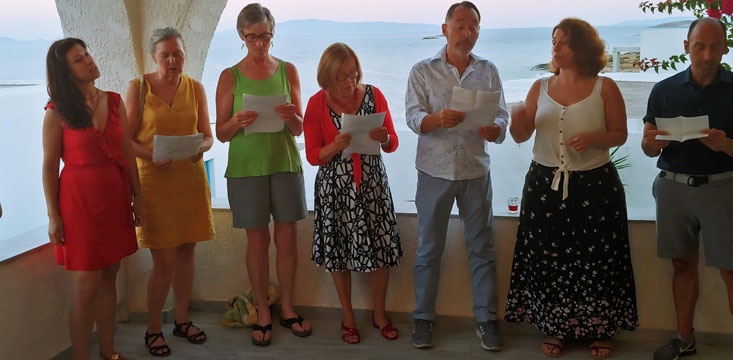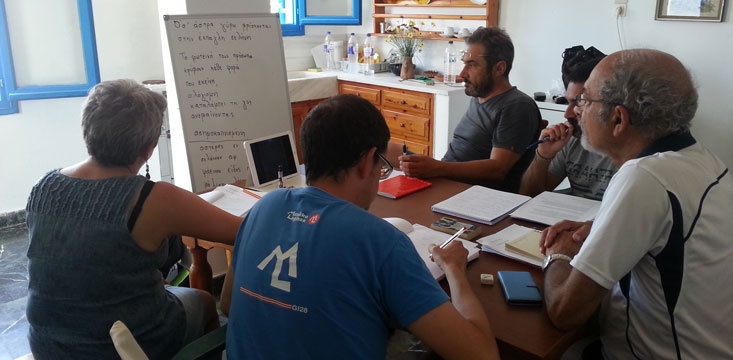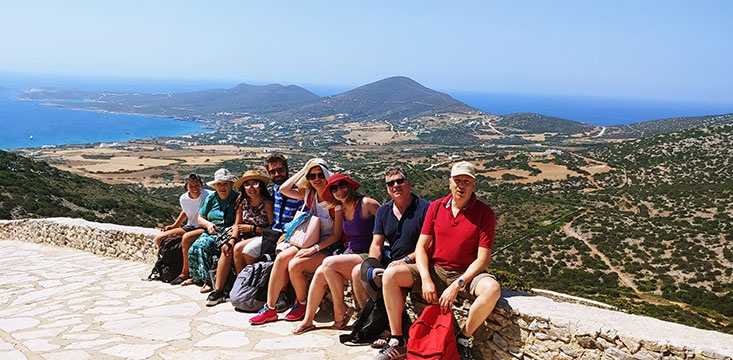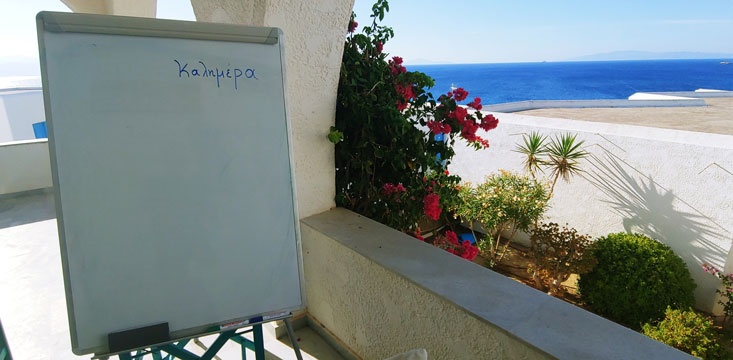 19 JULY – 01 AUGUST 2020
COURSE DESCRIPTION
This course takes place in Paros and is designed for students who want to make rapid progress in Modern Greek and deepen their understanding of Greece and its culture. It offers an intensive language course at beginner, intermediate and advanced level. The course consists of 40 hours, divided across 10 days, and includes reading, speaking, grammar and writing. It also provides an insight into Greek culture and civilization with particular focus on Paros and the Cyclades. Special courses of Modern Greek Literature and Culture and of Ancient Greek are offered on request. Our Greek teachers are qualified, specialized and experienced in teaching Greek as a foreign language. Moreover the course combines lectures, outdoor activities and various tours helping students become more familiar with contemporary Greek life and culture.
"We Learn Greek" in Paros, the fourth biggest island of Cyclades with unrivaled natural beauty, archaeological and historical sites, beaches with crystal clear waters, exceptional Byzantine footpaths connecting traditional villages and breathtaking landscapes. It thereby makes an ideal destination for a range of visitors, from those who prefer a quiet family holiday to those who revel in nightlife and exciting adventures.
COURSE PROGRAM
• Sunday, July 19, 2020. Arrival in Paros and check in (ARKAS INN).
• Monday, July 20 – Friday, July 24 and Monday, July 27 – Friday, July 31, from 9:00 to 13:00. Lessons in ARKAS INN.
• Friday, July 31, 2020. Graduation with representatives of Alexandria Institute and Greek local authorities.
• Saturday, August 01, 2020. Departure from Paros.
TYPE OF COURSE DATES TWO WEEKS ONE WEEK
COURSE & DATE:
Modern and Ancient Greek Language and Culture
19/07-01/08
PRICE:
1 week: 390 €
2 weeks: 590 €
ACCOMMODATION at Arkas Inn Hotel:
Single room: 47€ per night
Double room: 63€ per night
REGISTRATION
For registration or information about the Greek language and culture course at Paros, please fill in the registration form www.alexandria-institute.com/reservations or contact welearngreek@gmail.com or +30 215 5258 787 / +30 697 2526 788 (Greece).
Greek conversation online courses
Let's speak Greek! Would you like to speak and practice your Greek? Alexandria Institute organizes Greek conversation online courses for intermediate and advanced level every Friday and Saturday.
Meet students from all around the world in a virtual class and practice your Greek with the help of experienced and qualified Greek teachers.
Course info:
• 1 lesson a week
• 4 weeks duration;
• lessons take place on a specialized educational platform for language learning
• small groups (average 4-5 students)
• intermediate and advanced levels;
• access to extra educational material
• just 49 euros
More info here:
www.alexandria-institute.com/greek-conversation-online-courses/
---