Hellenic International Studies in the Arts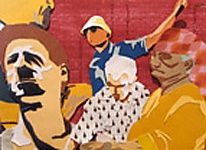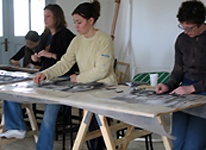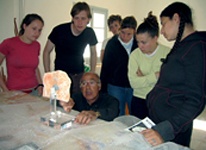 ---
Hellenic International Studies in the Arts (HISA) offers one of the most challenging and serious, yet upbeat and open, Art Study Abroad experiences in Europe. The founding values of HISA's Studio Art courses have always been to offer students a hands-on, mentoring and student-teacher participatory program. The Studio classes are designed to merge formalistic exercises with creative, experimental work. The Art Workshop, Inter-related (Mixed) Media, and both the black and white and color digital elements of the Photographic program are all project based, and students are encouraged to use and explore their imaginative impulses and individualized perceptions in their artistic endeavors.
The Liberal Arts courses, whether they be Women's Studies, Literature/Creative Writing, Philosophy, Art History and Theory, or Film Studies, are all based on syllabi created to encourage discussion, insight into challenging material and the accumulation of knowledge central to intellectual and creative growth. A core element of HISA's program that we offer an environment conducive to creative output, social interaction and positive experiences so that students can make the most progress in their art and academic work.
---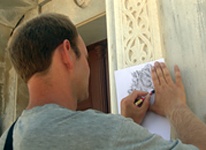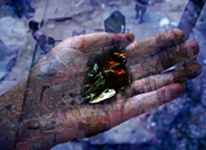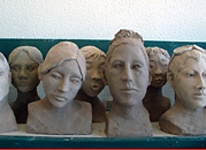 ---
Social and Historical Immersion. HISA's Historical Sites component, along with the whole of its island and historical sites field projects, is designed to offer students the opportunity to discover and experience the real Greece, in all its aspects. As many trips as possible are built into the immersion program, from the classical ruins of Delos/Myconos and Naxos, to the dramatic and awe-inspiring cliffs of Santorini.
In addition, scheduled activities include a trek along Byzantine trails, visits to archeological sites and island artist workshops, the cave of Antiparos and the Parian marble quarry, as well as visits to various museums and sites. It is HISA's desire to provide for you a sense of being on Paros, and in Greece, that not only makes you feel special, but gives you the academic, artistic and experiential lift essential to your educational and career goals.
---
---