Fitotechniki Garden Center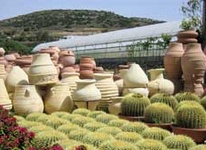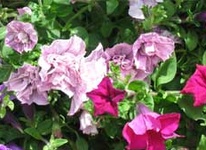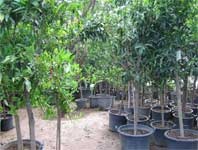 ---
Yiota and Stelios of Fitotechniki Garden Center, with over fifteen years experience, can advise you on what plants and shrubs will best suit your garden, and planting can be arranged if you wish.
Plants of course need some assistance to grow to their natural potential; canes, stakes and netting will help make this possible. Keep your garden looking its best by using treatments in order to keep weeds under control. A selection of pots and containers will help you nurture and grow your plants with true style.
Fitotechniki has an exceptional array of: young shrubs, plants, trees, perennials, annuals, climbers, herbs, palms, fruit trees, succulents, conifers, ferns as well as bulbs and seeds.
An important factor to take into consideration is the presence of a good irrigation system. Here you can find the well known GARDENA automatic irrigation systems, with sprinkler systems that can be adapted to the individual needs of your garden. If you would rather have a more basic form of watering, then there are various pipes, attachments and fittings to choose from.
• Fitotechniki also offer a selection of garden tools, like secateurs or hedge clippers!
• Fitotechniki have their own production line of many flowers and plants.
---
---