Fish & Olive Creations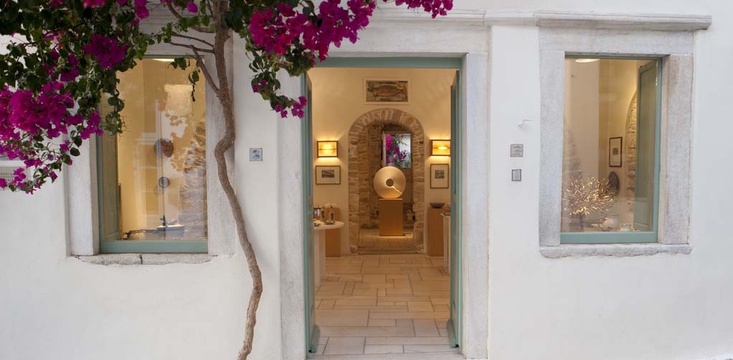 The accomplished art potters, Katharina Bolesch and Alexander Reichardt live and works in the Naxian village of Halki, where they have their workshop, shop and art gallery.
The symbols of the olive and fish underpin Katharina's & Alex's pottery, but they also includes associated motifs such as lizards, octopuses, bees and frogs, as well as that other great Naxian symbol, the vine. Each piece of work is entirely handmade, from the throwing over, to the forming, to the painting and glazing, and each is fired twice at very high temperature to produce stoneware ceramics of very strong and durable quality. The uniqueness of Fish & Olive pottery is the result of the skill, attention and patience of the craftswoman merged with the vision of the artist. The results are inspirational.
In addition to this, translucent marble lamps and stylish wooden artifacts often using the finest olive wood, bring full circle to the work of the two artists the creative influences and characteristics of Naxos, Halki and the Tragea.
---