Church of "100 Doors" Ekatontapyliani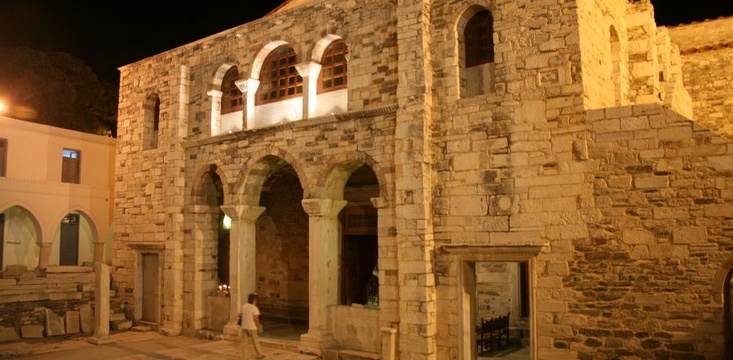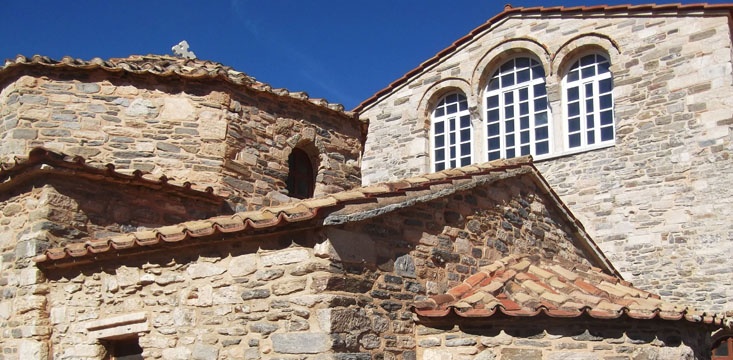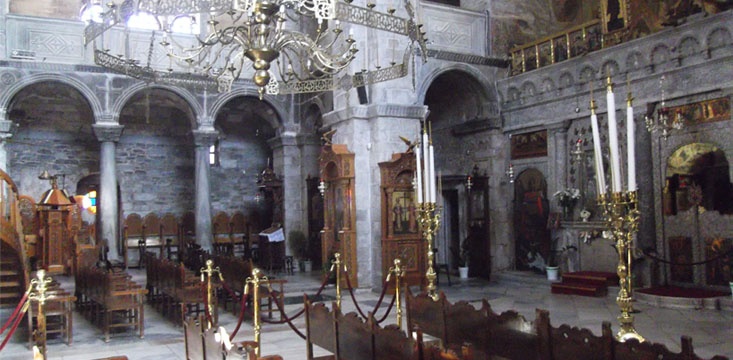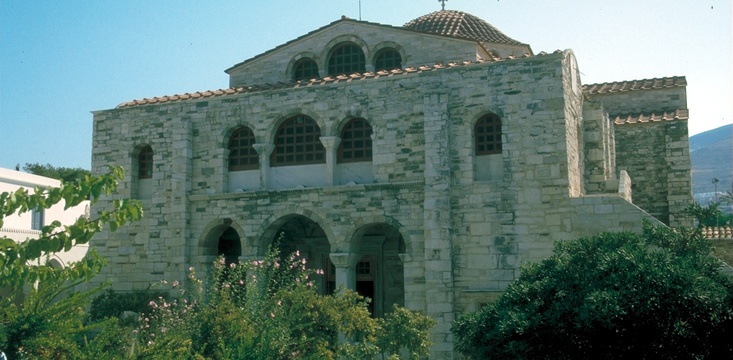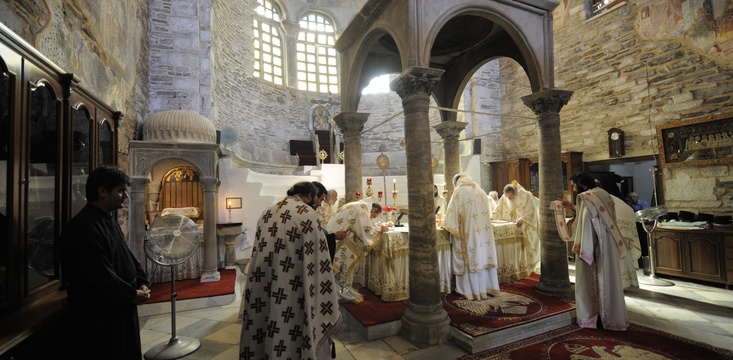 The Church of 100 Doors (or Ekatontapyliani in Greek), is the most famous landmark of Paros, and one of the oldest and most significant early-Christian monuments in Greece.
• Ekatontapyliani church is open every day, all day long for sightseeing.

It is worth visiting to admire the rare Byzantine icons, the Byzantine museum in its courtyard as well as the ancient remains of the temple (probably belonging to goddess Demeter) that existed in its place before.
Through the ages, many legends have been associated with this church, like the one of Agia Theoktisti who lived and died here and whose footprint can still be seen in the interiors.
The church, in its present form, was built in the 6th cent. AD by the Byzantine emperor Constantine, fulfilling his mother empress Eleni's vow to Virgin Mary, after finding the Holy Cross in Jerusalem.
The marble iconostasis, the sanctuary and the baptistry inside the church, are unique pieces of art and craftsmanship.

• It is advisable to get to know the history of the church for a better understanding of your sightseeing tour. At the church's shop, you can purchase small guidebooks in various languages. As a sign of respect, avoid wearing short pants, mini skirts etc. when entering the church, or use the clothes provided by the entrance.
• Summer daily guided tours available in various languages – see schedule on-site.
+30 22840 21243 & 24807
|
+30 22840 24401
---