Art to Invigorate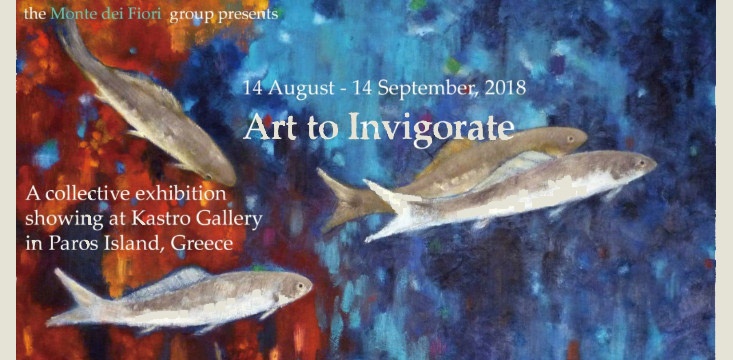 ON 15 AUGUST IN PAROS, ENJOY A MAGNIFICENT EVENT, THE DORMITION OF THE MOTHER OF GOD, A UNIQUE OPPORTUNITY TO WATCH MARVELLOUS FIREWORKS AND MANY OTHER FESTIVITIES.

---
For its first edition in July 2017, the international art show « Art To Invigorate » (La Force de l'Art) took place within the framework of the 57th Venice biennial.
Two collaborating galleries: Paris' Galerie Metanoia and Venice's Galleria Sant'Eufemia presented thirty or so artworks by twenty-three talented artists from all around the globe.
This international event was organized by Marc Higonnet, administrator of the « Monte dei Fiori Group » and director of Galerie Metanoia and supported by the Cultural Italian Center in Paris and Art & Design magazine.
A video shoot by Enrico Stocco immortalised the Venice exhibition that took place during the most exciting and uplifting celebration in Venice: The « Festa del Redentore ».
The « Art To Invigorate » exhibition demonstrates the vivacity of today's contemporary scene and the latest artistic trends, from lyrical and geometric abstraction to graphic or colourist figuration, surrealism, sculpture and photography.
An open call for artists to join the 2018 edition is posted on the « Monte dei Fiori Group » website: www.montefioricollective.com .
The one month show will take place on the island of Paros (Cyclades, Greece) from the 14th of August to the 14th of September.
Undoubtedly, the 2018 edition will be brimming full with poetry, beauty and art…
Monique Ayoun
Journalist and writer
---