Aranto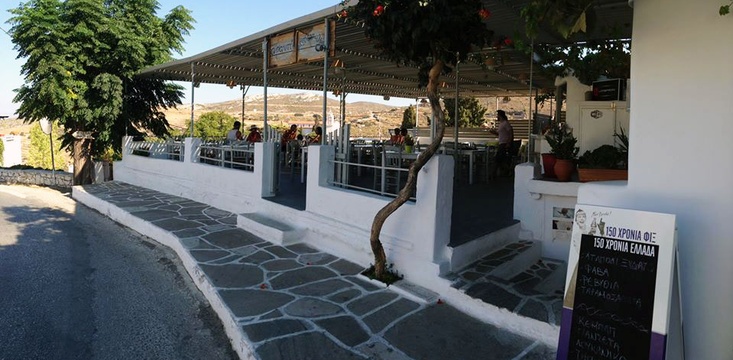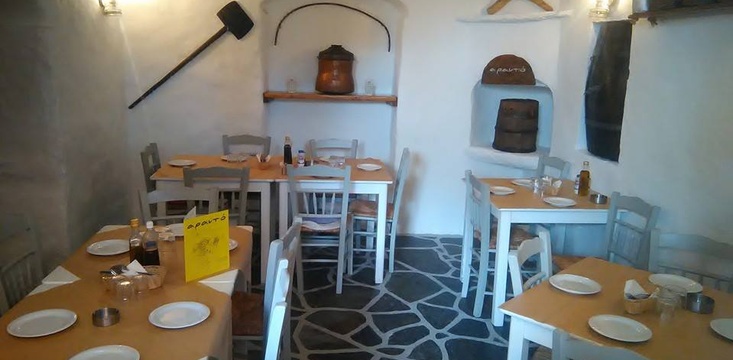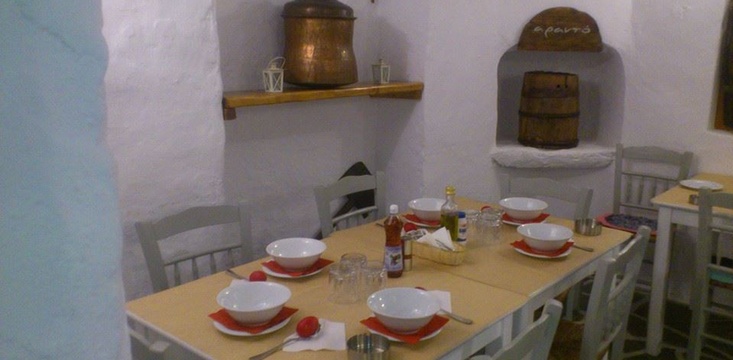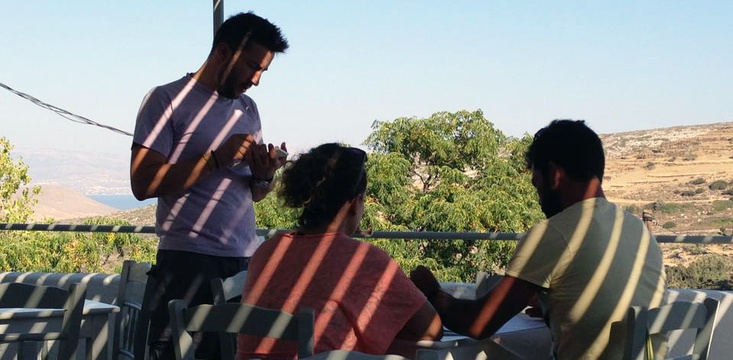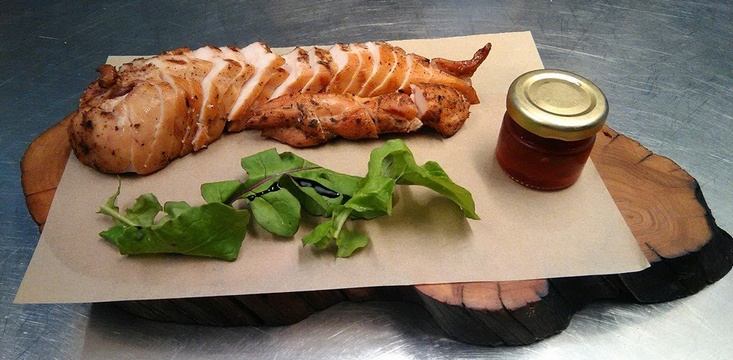 Aranto is a showcase of a successful new concept of Greek taverna, elaborated by the new generation of Parians.
It is run by a young team of locals, under the direction of Andonis & Dimitris, who inherited the cafenion of his grand-father in the entrance of Lefkes.
The menu is very creative, based on local ingredients and recipes from Paros, Crete and other islands in the Cyclades.
He offers his own wine and the sausages are his uncle's.
Vegetarians will specially appreciate a variety of small dishes prepared with locally grown greens.
His terrace overlooks the valley going down from Lefkes to the coast and the channel between Paros and Naxos.
There is also an indoors, which looks like a medieval dungeon.
Open in winter on weekends and daily in summer for lunch & dinner.
Follow us in facebook
+30 22840 44070
|
+30 6972 773268
|
---