Anthemis Crafts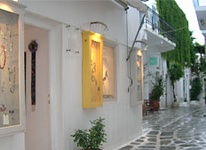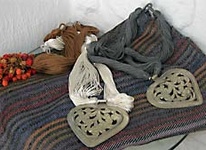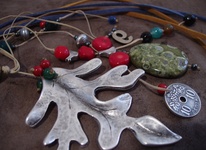 ---
Anthemis – Handmade Jewelry & Textile Crafts.
Unique creations by Katerina Kouvara with the a "flavour" of the Aegean Sea.
Anthemis Crafts handmade jewels are made from semi-precious stones, silver, gold, leather, cotton threads, metal, sweet water pearls and more.
Their characteristic style lays in the talented combination of diverse material, like the original clasps from flower bouquets!
Anthemis Crafts also offers handmade cloth bags, belts and more – for women that adore unique accessories.
---
---