Villa Anatuzi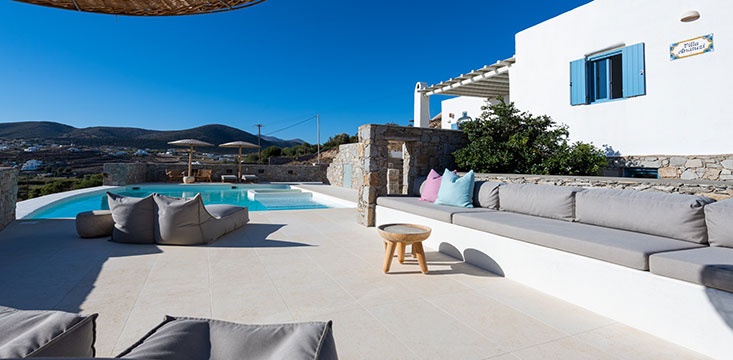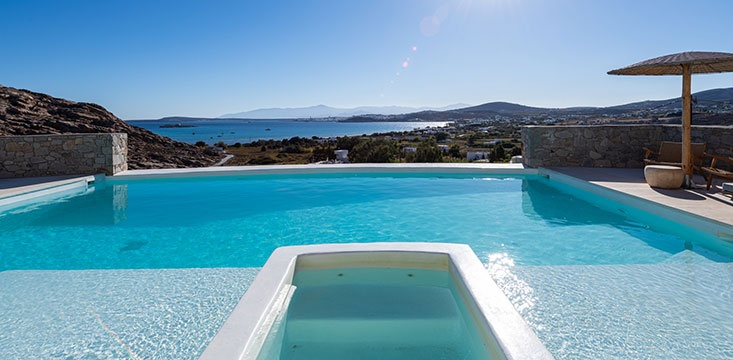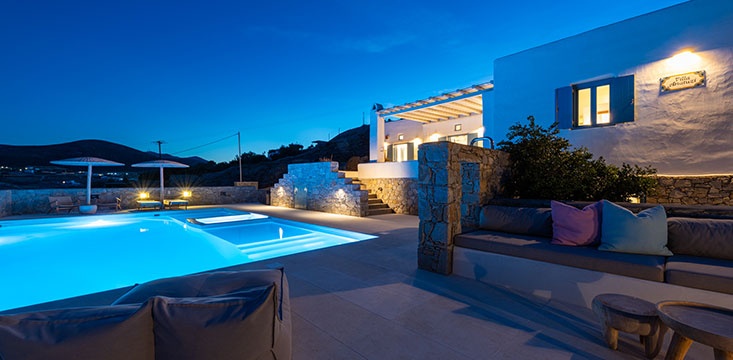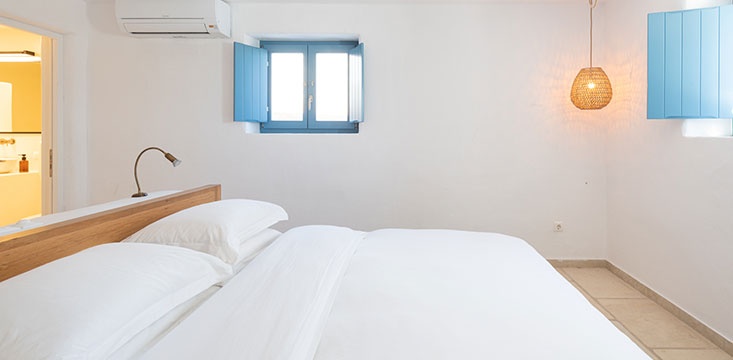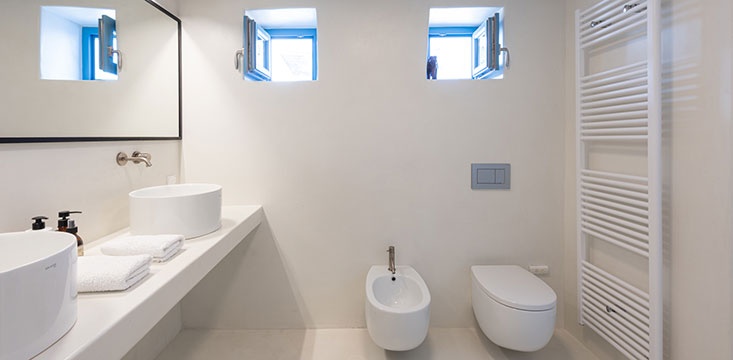 Villa Anatuzi is a unique, luxurious villa with a gorgeous private swimming pool. It was built with much love and affection to give you a cosy atmosphere and a feel of the charming Cycladic spirit.
The villa is positioned in the Naoussa Bay on a hill 300 meters from the seafront in the village of Kolimbithres.
The property has over 200 sq. m. of living space with great common areas, a swimming pool with a jacuzzi, large verandas and a BBQ area with a built-in BBQ oven.
Accommodation comprises of three king-size en-suite bedrooms and an en-suite double bedroom gallery with a unique "secret" balcony at the top of the house. Access to the gallery is via a ladder and is more suitable for youngsters. There is a cosy living room and a fully-equipped kitchen. The villa is fully air-conditioned.
Details on our website www.villaanatuzi.com
You could book directly through us or via Airbnb and Trip Advisor
—-
photos © Ioannis Loukis
---