Aegean Institute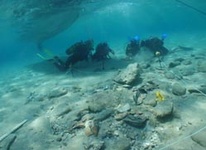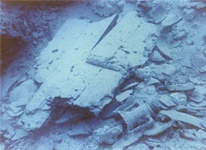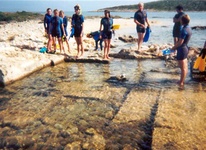 ---
The Aegean Institute offers university-level study abroad courses for marine-oriented students: marine archaeology, marine biology, scuba diving instruction, nautical studies as well as environmental studies.
Through a combination of field work and classroom sessions, students will discover the significant role of the marine element in the development of Aegean cultures.

Visit: www.aegeaninstitute.org
The course focuses on the techniques involved in marine and coastal archaeological study. Field excursions to sites with Neolithic settlements, Cycladic, Classical or Roman wrecks and Archaic sanctuaries create our journey through time.
Students are taught how to detect man-made breaks in nature's chaotic patterns that reveal astonishing finds in clear, shallow water. Underwater photography, search, survey and excavation techniques are some of the skills introduced.
---
---