Find here your most convenient way to reach Paros Island
Because of its central location in the Cyclades, various ferries reach Paros from the ports near Athens and from other Greek Islands. All year round, there are daily boats to Paros from the port of Piraeus, while in the summer, there are also connections from the port of Rafina; trip duration is 3-5 hours, depending on the type of boat. Air-connections exist all year round, from Athens airport with Olympic Air (flight is approx. 30min.). The neighbouring islands of Mykonos and Santorini host international chartered flights.
---
Air Travel Information

Find Real Time Flight Information, Airport Maps and more at Athens International Airport.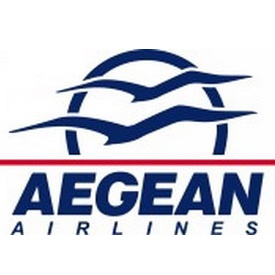 Search and book your flight to or from Paros with Aegean Airlines. To/from Athens but also international airports where Aegean Air flies.
Transfers in Paros

Itineraries of the local buses, changed often throughout the summer. You need to buy your ticket beforehand, from ticket machines or any mini-market.

Contact a taxi driver and arrange your transfer from the port or airport before you reach the island (advisable for high-season). You can also call for any last-minute transfer.
Ferries Information

Find the latest ferry timetables by operator, port or ferry destination, online with open seas.
See the current ferry timetables: connections between Paros (ports of Pounda & Parikia) with Antiparos.
Watch in real time all the boats around Paros Island and the whole Aegean Sea.
Local Travel Agents
Contact the local travel agents for information on alternative means of travel between the Cycladic islands, last-minute ticket bookings, updates on boat and plane departures on high winds, VIP travel services.
VIP services (incl. air charter), ticket issuing, luggage deposit for weary travellers...
Offers travel information, yacht charters, small boat cruises to nearby islands and ticket issuing.
Ticket information and issuing, sailing boat cruises and connections to nearby islands, travel & accommodation packages.
---