Environmental & Cultural Park of Paros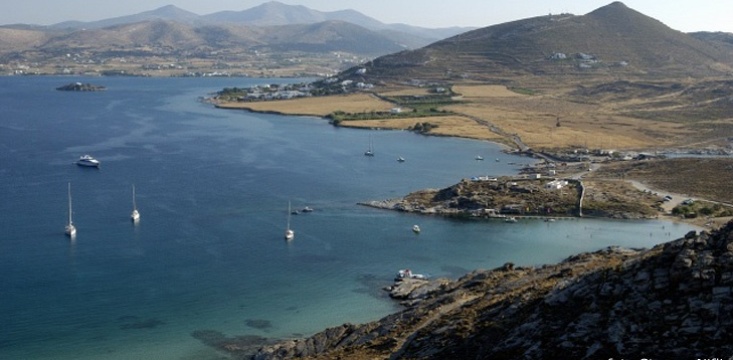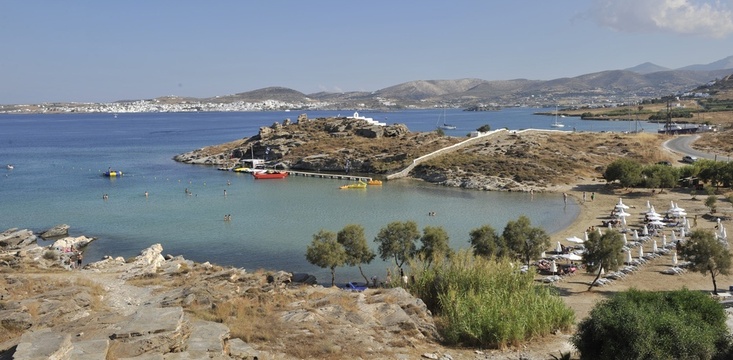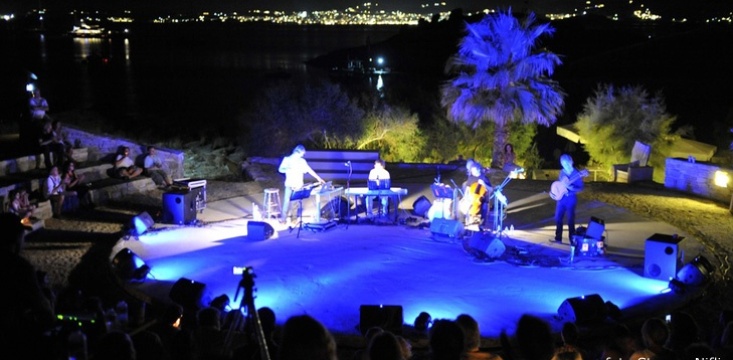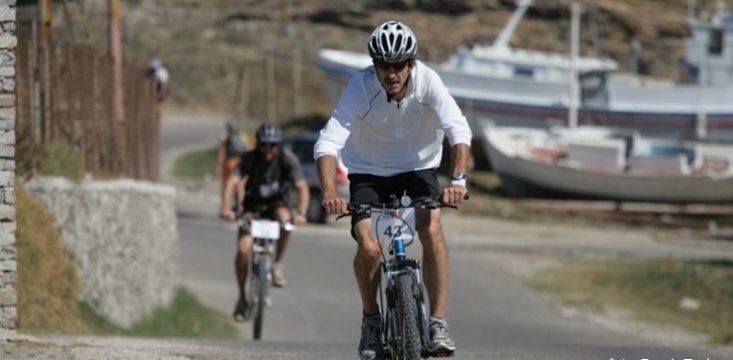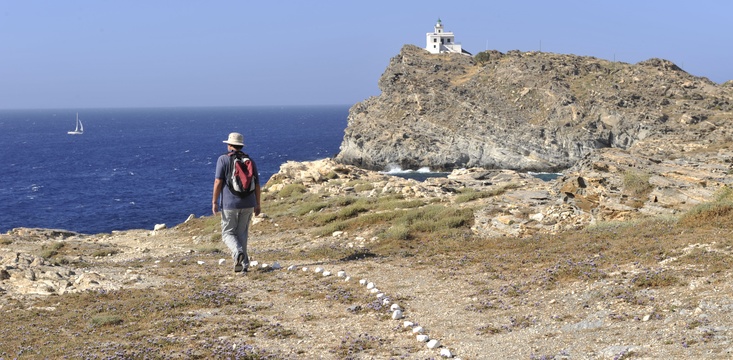 The Environmental and Cultural Park of Paros is located at the northern end of the bay of Naoussa. The first project of its kind in the Cyclades, the Park is an 800.000m² peninsula and a protected area since 2009. It is an open, seaside space where you can hang out all year, day and night.
History:
The area is of big historical, cultural and natural importance: traces of civilization found, range from the Geometrical period (8th cent. BC), all through the Russo–Turkish War (18th cent. AD). Visitors have the opportunity to see the famous 17th cent. monastery of St. John "Detis", a 100-year old stone lighthouse, a modern shipyard, some beautiful "sculpted" granite rocks, indigenous flora and fauna and a museum featuring a permanent exhibition "The Island of Paros through the Russian cartography 1770-1774".
Beach:
At the Park area there are various beaches and swimming spots, while at the central beach Katholiko you can enjoy swimming in clear, shallow waters with beach umbrellas and tall trees for shade. Drinks and snacks are served at the Park's beach-bar/restaurant.
Sports:
The main beach has a beach volleyball net; a water-skiing school also operates on the premises. Various sports events are organized throughout the year, like the "Paros Triathlon" (every October), mountain bike tournaments and more.
Hiking:
The 7km signalled footpath network takes you around the whole peninsula, bringing you to places of exceptional beauty and historical importance and to various more "secret" beaches.
Entertainment:
Every year, from June to September, the Festival at the Park hosts concerts, plays and other shows with important artists. The festival takes places at the stone-built amphitheatre that looks out to the bay of Naoussa and the moonrise.
Periodical art exhibitions are hosted at the open-air gallery space.
The open-air cinema of the Park is situated at the far end of the main beach with regular film shows.
Social Events Hosting:
The restaurant area of the Park is an open, shaded space right above the beach with view to the sea, and it is available for all kinds of receptions and parties, like weddings, mini-conferences and other events. Contact Paros Park for more information on hosting your event.
To find out more, visit: www.parospark.com
---