Directory
Household & Furniture

Beach Umbrellas Venierakis
Manoussos Venierakis manufactures beach umbrellas here on Paros: for the beach, your terrace or garden. Undertakes completion of large orders for hotels & restaurants as well as private homes. The umbrellas can cope in winds of 9-10 Beaufort without any problem.
+30 6934 817443 | Running around for their customers
Reserva Gifts & Gadgets
"Smart" accessories, gifts and gadgets for all occasions!
+30 22840 22601 | Parikia, Gikas Crossroad
Anesis
Furniture (ready & custom-made) & decoration for houses, gardens & businesses.
+30 22840 52494 | +30 6977 864434 | Parikia-Naoussa Road, Agii Apostoli
Kykladiki Grammi
Offers mostly traditionally looking doors and windows. In their store, you may also find fitted kitchens, children's bedrooms, office furniture, outdoor furniture and interior stairs.
+30 22840 22532 | Parikia, Agia Irini
The Island jewellery, accessories, home decor
At "The Island" shop you can find a big selection of jewellery and accessories, hand-painted hats & bags by Greek designers, brand bags like Mochila from Columbia. Also home decor items by Greek creators and much more! Open in the summer 11:00-23:00
+30 22840 52042 | +30 6976 076100 | Naoussa
Chaniotis Furniture
Locally made furniture in modern style and some more traditional pieces. Chaniotis family have long experience in furniture with many pieces made in their small factory in Aliki. Furniture for your living room, bedroom, dining room and fitted kitchen. Large collection of brand mattresses. Reliable service with a smile.
Parikia: +30 22840 22989, Aliki: +30 22840 91281 | +30 6984 133000 | Shop in Parikia, Peripheral Road / Shop & Factory between Aliki and Ageria
Dina Flower Shop
Flowers and plants. "Blooming" gifts and bouquets for all occasions. Special events decorations (for weddings, baptisms etc.) Sending flowers world-wide.
+30 22840 25009 | +30 6972 077052 | Parikia, Peripheral Road
Panteleos Furniture & Stoves
Panteleos shop offers kitchen furniture & fixtures, various kinds of closets, interior doors, window screens and cabinet-making materials. Also specializes in wood stoves / pellet stoves and supplies.
+30 22840 24151 | +30 6985 060133 | Parikia, Peripheral Road
Barbaris Doors
Everything on doors & windows! Security & fire-protection doors, synthetic doors & windows by Kommerling, interior wooden doors, mosquito screens, garage doors by Hormann, various types of rails.
+30 22840 21130 | +30 6944 146 998 | Parikia, Parikia-Naoussa Road
Sarris "3M"
Various cleaning supplies and equipment for your business and home; packaging materials; personal care products (brands) - all in discount prices.
+30 22840 22605, 28383 | Parikia, Parikia-Naoussa Road 3rd km, Agios Raphael
Barbari Margarita - Cleaning Supplies
A shop with all kinds of cleaning supplies for your business and home: paper products, detergents, plastic packing materials etc. Wholesale and retail.
+30 22840 23163 & 21372 | Parikia, Peripheral Road
Rags 2 Riches
Decorating, fabrics, sewing, candles and gifts.
+30 22840 41341 | +30 6936 665876, +30 6980 025213 | Marpissa, Shopping Center
Tantanis Stores
Cycladic decoration with unique, handmade items many of which by local artisans. Furniture that fits the airy, traditional style of the Aegean aesthetics. Wide selection of gifts and quality kitchen/dinnerware. For 15 years now and in2 shops in Naoussa, Tantanis "takes care of your house" with quality objects (most made in Greece) for island homes with a special character!
+30 22840 51261, 53390 | Naoussa, Peripheral Road
Fotodiakosmisi
Mr. Dafereras Michalis offers at his shop a variety of table lamps and all other kinds of lamps for interior and exterior spaces. Lighting systems for businesses and lighting plans for buildings.
+30 22840 22577 | Shop in Parikia, Peripheral Road
Entos
Big variety of furniture for your home and office and garden furniture. Paros agent for Sato furniture.
+30 22840 22615 | Shop in Parikia, Peripheral Road
Sifneos Stavros - Cleaning Systems
Professional cleaning & hygiene products.
+30 22840 24707 | +30 6945 773274 | Parikia
Olive Tree
A wide range of products including kitchen utensils, bowls, dinnerware and board games, all handmade from olive tree wood.
+30 22840 23201 | +30 6977 864434 | Parikia, Old Town, Market Street
Maroulakis George Furniture
George Maroulakis & his father, for 40 years now, renovate antique furniture in the old-fashioned way. They also make furniture on demand, incl. upholstered boat furniture, repair damaged pieces, make motorbike seat saddles.
+30 22840 23636 | Parikia, Livadia
Mostratos: Antennas & Satellite
Mostratos Christos is a trained technician in installing your satellite dish or TV antenna, and fine tune it for the best TV reception. He also runs Mostratos Shop, where you may find antennas, flat screen TVs and other electrical appliances.
+30 22840 21190 | Parikia, Peripheral Road
Dianthos
Flower shop and flower decorations for weddings and other events.
+30 22840 52154 | Naoussa
Cook-Shop
A big variety of dinnerware, cooking utensils and all kinds of kitchen accessories.
+30 22840 23266 & 24634 | Parikia, Peripheral Road
Pragmata Concept Store
"Pragmata" Concept Stores offer a wide choice of exquisite items for you and your home from around the world.
+30 22840 28198 | Astera area (Main Road, before the Prodromos-Lefkes crossroad)
Parousiasi
Paros branch of the well-known quality kitchenware stores.
+30 22840 21419 | Parikia-Naoussa Road
Casa Gallery
Stylish furniture & decoration for your house and garden. Wood, glass, stone and ceramic creations - for "the art of living".
+30 22840 91844 | Aliki-Ageria Crossroad
Balloon Center
Undertake the organization and decoration of your special event at your home, church or restaurant. Baptisms, engagements, weddings & children's parties. Services include: clown-face painting, piñatas, indoor fireworks, balloons & more...
+30 22840 22922 | +30 6947 401921 | Parikia, Elitas
Naoussa branch of Carrefour Marinopoulos super market chain. Conveniently located by the central crossroad at the entrance of Naoussa, offers all kinds of food and many home products. Parking area for customers. Open all year, 08:00 to 21:30 Monday to Sunday. • Various promotions & discounts available daily.
+30 22840 28626 | Naoussa, Piperi Crossroad
The well-known shop of the Union of Plumbers on Paros, offering a wide range of plumbing & heating material, and bathroom and kitchen furniture and accessories. Quality brands, excellent service. Operates Mon-Sat 08:00-15:00 You can also contact Ydro for any plumbing-heating related services.
+30 22840 24768 | Parikia, Elitas
Fitotechniki operates for 15 years now. They sell all kinds of plants & trees, bulbs and seeds -many of their own production. Also various types of garden equipment and irrigation systems. Garden planning services available.
+30 22840 91020 | Parikia, Sotires & Naoussa, Isterni
Located inside a traditional Cycladic garden, this unique gift shop has a great variety of decorative items, jewellery, crafts, souvenirs - many of which are hand-made. Also, delicious home-made marmalades, sweets and liquors. The local owner, is happy to give you "insider" information on what to do on the island and provide you with free maps and other material.
+30 22840 41010 | +30 6972 082228 | Drios, Beach
Home Decoration, Handmade Ceramics from Creta, Fashion Accessories, Jewellery by Greek artists and many other gifts ideas like the Candles & Ambience Fragrances.
+30 22840 21909 | Parikia, Old Town, Marinopoulos str.
In the old village of Chalki, Katharina & Alex create ceramic items for various use, with their distinct sea life and olive tree imagery. Visit them for a warm welcome and a tour to their shop and gallery across the street.
+30 22850 32829, 31771 | Naxos Island, Chalki
Antiques, bric-à-brac and all kinds of second-hand items at Fasianos store. Open all day long, throughout the year, Fasianos stire sells everything: from clothes and accessories, to antique and second-hand furniture, electrical appliances, kitchenware, baby equipment, bicycles and motorbikes.. and anything you might think of! At the store you can also sell or exchange your old furniture and appliances.
+30 22840 23939 | +30 6977 355040 | Naoussa-Lefkes Junction, above the municipal stadium of Parikia

A ceramics workshop in the outskirts of Lefkes where ceramist Eleni Spetsaki creates a variety of decorative objects and household items, in the local style seen through a modern perspective. At Keramiko workshop you can purchase your favourite objects or you can see the procedure of ceramic making plus enjoy the beautiful view. You can also visit their online shop with worldwide delivery. • Open every day 11:00-19:00
+30 22847 72594 | +30 6977 646827 | Lefkes, Countryside

Find Yria Studio's tableware & dinnerware, and other textile & ceramic household commodities, all bearing the style and quality of Studio Yria.
Parikia, Old Town, Market Street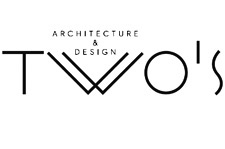 TWOS is an architecture retailer based in Paros. It was established in 2016 by Interior Architect Tina Vasilikou and Architect Anthony Kolsouzoglou. TWOS showroom offers a wide variety of exquisite architectural equipment, furniture and decorations from all over the world. The space often hosts exhibitions of creative designers mixing architecture with art.
+30 22843 00977 | Naoussa, Peripheral Road
---