Directory
Home & Garden

Aligizakis Joseph
Architect.
+30 22840 28236 | Drios, Main Road
Asimakopoulou Georgia
ASI Atelier d'Architecture is a premier cultural venue for exterior and interior design.
+30 22840 53315 | Naoussa
Well-known company specializing in swimming pool & sauna building and maintenance, construction, restoration & insulation. Also runs a shop with pool and construction products.
+30 22840 52651 | Asteras
Barbaris Doors
Everything on doors & windows! Security & fire-protection doors, synthetic doors & windows by Kommerling, interior wooden doors, mosquito screens, garage doors by Hormann, various types of rails.
+30 22840 21130 | +30 6944 146 998 | Parikia, Parikia-Naoussa Road
Beach Umbrellas Venierakis
Manoussos Venierakis manufactures beach umbrellas here on Paros: for the beach, your terrace or garden. Undertakes completion of large orders for hotels & restaurants as well as private homes. The umbrellas can cope in winds of 9-10 Beaufort without any problem.
+30 6934 817443 | Running around for their customers
Birbili Maria - Environmentalist
Maria Biribili M.Sc. is a geologist - environmentalist, graduate from the University of Thessaloniki. She offers study of, planning & advice on water boreholes, geothermal applications as well as various geological, geotechnical and environmental projects.
+30 22840 24881 | +30 6972 449685 | Parikia, Old Town
Blue Sea Pool
Swimming pool manufacture, maintenance and service. Pool tiles coating, spa and sauna, chlorination dosing and automation systems, chlorine disinfectants, algicide flocculants, pumps, water softeners and filters, environmental technologies and biosystems.
+30 22840 23101 | +30 6977 419929 | Parikia, Agia Irini
Nicos Capoutsos' "Bridge 2 Paradise" offers a range of services from real estate to construction, from property management to property maintenance and to other miscellaneous services, always focusing on client satisfaction. Grandchild of a master builder in Lefkes, Nicos followed suit and became a builder himself in New York.
+30 22840 51754 | +30 6970 916145 | Lefkes Village
Chaniotis Furniture
Locally made furniture in modern style and some more traditional pieces. Chaniotis family have long experience in furniture with many pieces made in their small factory in Aliki. Furniture for your living room, bedroom, dining room and fitted kitchen. Large collection of brand mattresses. Reliable service with a smile.
Parikia: +30 22840 22989, Aliki: +30 22840 91281 | +30 6984 133000 | Shop in Parikia, Peripheral Road / Shop & Factory between Aliki and Ageria
Christoforos - Insurance
Dimitris Christoforos, insurance broker: car, boat, fire, life insurance.
+30 22840 22729 | +30 6946 610070 | Parikia
Crucial Hospitality
Crucial Hospitality is a full service management consulting company dedicated to help you create or maximize revenue from your property, whether it is a hotel, a villa or an apartment. Services include: e-marketing, online booking, concierge, turning your home into a rental, sales and reservation management, events planing and more. Long or short term agreement are possible.
+30 211 1821430 | N/A
Daferera Eleni
Architectural Engineer N.T.U.A. Planning-Construction, Landscape Architecture
+30 6942 818 950 | Parikia, Parasporos
Delavinias Stamatis
Civil Engineer.
+30 22840 53613 | Ambelas
Dervos Kimon
Architect and Engineer (in Paros and Athens).
+30 22840 52522 | Naoussa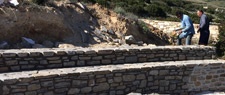 Reliable construction service since 1993, specializing in stone works. Dino's team takes in charge all kind of stone work: such as terraced landscape, stone walls, stone construction, outdoor settings, pergolas, vaults, amphitheatres, alleys, etc.
+30 22840 24571 | +30 693 2301696 | Parikia, Old Town
Dolka Eleni - Interior Design
Interior design and decoration.
+30 22840 21397 | +30 6972 695645 | N/A
Eco Paros - Recycling Services
Paros-based company, offering: large bin rentals (from 2m³ to 10m³) for construction waste (rubble), organic (wood-branches) and bulky (metal - plastic). Chipper machines rentals for wood and general garden left-overs and JCB mini digger-shipper rentals. Eco Paros also runs cooking oil recycling, mainly for restaurants and other professionals.
+30 22840 25090 | +30 6932 460190, 6981 029948 | N/A
Elin Gas Station
"Elin" gas station, lubricants and central heating petrol - near the airport. Service with a smile, Owned by Mr. & Mrs. Tricha.
Aliki, Magano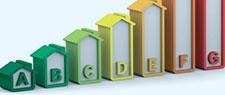 Certified Energy Auditor that undertakes energy studies and inspections for new and existing buildings. Issues an Energy Performance Certificate (EPC) needed to get electricity for new buildings and rent or sell a property. The bureau also provides Electromechanical Studies for residential buildings and Real Estate value estimates.
6934591906 | N/A
Entos
Big variety of furniture for your home and office and garden furniture. Paros agent for Sato furniture.
+30 22840 22615 | Shop in Parikia, Peripheral Road
Evangelopoulou Vassiliki
Civil Engineer.
+30 22840 25066 | Parikia
Fire Wood
Firewood for sale: wood from olive trees, beech trees and oak trees; also, charcoal, and firelighters. Delivery to you house available.
+30 22840 92150 & 91032 | Parikia-Aliki Road, 7th km.
Fitotechniki operates for 15 years now. They sell all kinds of plants & trees, bulbs and seeds -many of their own production. Also various types of garden equipment and irrigation systems. Garden planning services available.
+30 22840 91020 | Parikia, Sotires & Naoussa, Isterni
Fotodiakosmisi
Mr. Dafereras Michalis offers at his shop a variety of table lamps and all other kinds of lamps for interior and exterior spaces. Lighting systems for businesses and lighting plans for buildings.
+30 22840 22577 | Shop in Parikia, Peripheral Road
G+A Evripiotis
G+A EVRIPIOTIS is a an architecture practice with offices in Athens and the Cyclades. Their work integrates architecture, urban design, landscape architecture, research and has been presented in several international exhibitions and architectural publications.
+30 6936 069340 | Parikia, Old Town
George Panteleos & Co - Building Materials
Building materials (cement, bricks, steel lime etc.), insulating and waterproofing materials, cotto tiles (Cretan and Italian), paving stones (Karisto and Pelion), beams and canes for roofs and pergolas, prefabricated fireplaces and ovens and firewood.
+30 22840 41506 | Prodromos, Main Road
Home & Garden Maintenance - Landscape design
Mixalis Livadas and Anna Pollo - MSc Horticulture
+30 22840 91058 | +30 6932 316389 | Parikia
In Tectus Interior Architecture
In Tectus has been active in the area of architecture and interior design since 2007on Paros, specializing in unique ergonomical spaces. It offers design studies and delivers complete construction ideas for hotels, shopping centers and in the area of private living. In Tectus takes on projects that include topographic and architectural studies, licenses, restorations, interior design services, business consulting and subsidies.
+30 22840 51080 | +30 6977 387790 | Naoussa, Potami (river bed)
Insulation, pergolas, garden and house maintenance
Insulation, pergolas, repair works, cleaning, house and garden maintenance.<br> Experienced, quick, reliable and cheap. Call Michael and Anna for prices or to get a quotation
+30 6932 316389, 6949 105966 | N/A
Isigonis Manolis
Architect.
+30 22840 41175 | Marpissa
Kalligrammon Houses is a building consultant providing providing architectural design, construction, restoration, interior design, landscaping and furniture design for homes and businesses. Kalligrammon creates exceptional properties including villas, old city houses and commercial estates, integrating Cycladic simplicity to tastefulness and luxury.
+30 22843 04690 | +30 6987 220144 | Kostos
Kostas Gouzelis
Architect and Civil engineer.
+30 22840 51006 | Naoussa
Kykladiki Grammi
Offers mostly traditionally looking doors and windows. In their store, you may also find fitted kitchens, children's bedrooms, office furniture, outdoor furniture and interior stairs.
+30 22840 22532 | Parikia, Agia Irini
Maroulakis George Furniture
George Maroulakis & his father, for 40 years now, renovate antique furniture in the old-fashioned way. They also make furniture on demand, incl. upholstered boat furniture, repair damaged pieces, make motorbike seat saddles.
+30 22840 23636 | Parikia, Livadia
Mostratos: Antennas & Satellite
Mostratos Christos is a trained technician in installing your satellite dish or TV antenna, and fine tune it for the best TV reception. He also runs Mostratos Shop, where you may find antennas, flat screen TVs and other electrical appliances.
+30 22840 21190 | Parikia, Peripheral Road
Nomikos - Design, Construction, Plasterboards
Interior design, construction materials and plasterboards. representative of Knauf brand on Paros.
+30 22840 22140 | +30 6972 553980 | Parikia
Oikorama
Home decoration services.
+30 22840 23664 | Parikia-Naoussa road (500m. from the crossroad Naoussa-Lefkes)
Panteleos Furniture & Stoves
Panteleos shop offers kitchen furniture & fixtures, various kinds of closets, interior doors, window screens and cabinet-making materials. Also specializes in wood stoves / pellet stoves and supplies.
+30 22840 24151 | +30 6985 060133 | Parikia, Peripheral Road
Piscines Ideales
Apart from swimming pools & spa, Piscines Ideales offers a wide range or products for ultimate pool maintenance: automatic pool cleaners, safety covers & chemicals. Experienced staff and a fully equipped showroom will help you find solutions for all your needs.
+30 22840 28788 | Aliki
Pragmata Concept Store
"Pragmata" Concept Stores offer a wide choice of exquisite items for you and your home from around the world.
+30 22840 28198 | Astera area (Main Road, before the Prodromos-Lefkes crossroad)
Rags 2 Riches
Decorating, fabrics, sewing, candles and gifts.
+30 22840 41341 | +30 6936 665876, +30 6980 025213 | Marpissa, Shopping Center
Sarris Dimitris - Electrician
Electrician engineer
+30 6976 554346 | Parikia
Sirianos Firewood.
Firewood. stoves. fireplaces.
+30 22840 24275 | 6936670554-5 | N/A
Spanopoulou Georgia & Partners
Insurances
+30 22840 22802, 27241 | +30 6932 224454 | Parikia
Stin Piesi - Fokianos Manolis
Drainage and cleaning services
+30 22840 23068 | +30 6977 613029 | N/A
Technofos
Solar modules and renewable energy systems.
+30 22840 42195 | Marpissa
Thalassinos Giannis
The company of the well-known architect Giannis Thalassinos and his associates, specializing in Cycladic buildings. Deals with project study and supervision, construction and sales.
+30 22840 21874 | Parikia, Agia Fotini
The Bucket Stops Here
"The Bucket Stops Here" offers professional residential cleaning and concierge services. Its mission is to assist every home owner to keep his property impeccable, for himself, his familly and his guests.
+30 6976 638437 | Naoussa
Tsounakis Service
Machinery sales and service. Various machinery brands, like Mitsubishi, Husqvarna, Hitachi, Kawasaki, Goldoni, Miyake, Primera. Machinery for agriculture, gardening, livestock, vine farming, olive harvest and building.
+30 22840 52640 | +30 6973 873360, 6974 825173 | Parikia, Kamares
TWO'S architecture & design
TWOS is an architecture studio based both in Paros and Athens. It was established in 2016 by Interior Architect Tina Vasilikou and Architect Anthony Kolsouzoglou, who have developed an inspired approach to architectural interventions. Their portfolio includes a variety of projects that range from new build houses and apartments, to shops, restaurants, offices and hotel rooms.
+30 22843 00977 | +30 6977 078176, 6932 220797 | Naoussa, Peripheral Road
Vassilara Archontoula
Architect and Civil Engineer.
+30 22840 41384, 41189 | Prodromos
Vathrakokilis Dimitris
Architect.
+30 22840 94946 | Parikia
Veletzas - Disinfections
Disinfections, disinsectisations, rodent pest control.
+30 22840 29149 | +30 6948 272044 | Kostos
The well-known shop of the Union of Plumbers on Paros, offering a wide range of plumbing & heating material, and bathroom and kitchen furniture and accessories. Quality brands, excellent service. Operates Mon-Sat 08:00-15:00 You can also contact Ydro for any plumbing-heating related services.
+30 22840 24768 | Parikia, Elitas
Zarnaris Evangelos
Architect.
+30 22840 21902 | Parikia
Zoumi Tsiougou Litsa - Insurance Agent
+30 6946 835399 | Naoussa, Isterni
---