Directory

Fishing Port

Port Authority of Naoussa
+30 22840 51250 | Naoussa, Fishing Port
Sporus
Nuts- Dried fruits-tea-Herbs-local products
+30 22840 55120 | Naoussa, Old Town, Fishing Port
Cafe Karino
Delicious coffee, breakfast, light dishes and cocktails with sea view at the fishing port of Naoussa. Sofas and armchairs for extra comfort and service with a smile. Operates all day long since 8am and all year.
+30 22840 51667 | Naoussa, Old Town, Fishing Port
Citizen Service Center of Naoussa
The Citizen Service Center offers information and service for various public and municipal affairs, like paperwork needed from public bodies located away from Naoussa and Paros. Operates weekdays from 9am to 2pm.
+30 22840 51691 | Naoussa, Fishing Port
Sigi Ichthyos
Fish restaurant with tables on both sides of Naoussa port. • Off season: Fri-Sat for lunch & dinner and Sun for lunch.
+30 22840 52639 | Naoussa, Fishing Port
S.Cream
Countless flavours of freshly made authentic Italian ice cream to eat on the go. Just one scoop won't be enough.
+30 22840 53094 | Naoussa, Fishing Port
Insomnia
Well-known dancing bar with Greek and mainstream music, operating all year round. In the summer, the upstairs lounge terrace is offered for dance with view to the fishing port. Also serves coffee by the sea, all day long.
+30 22840 53388 | Naoussa, Fishing Port
Enjoy your breakfast at this beautifully renovated old house, watching the fishermen of the little port. Snacks & coffee served throughout the day. At night, have a drink at its comfy couches. Wide screen for football games.
+30 22840 52835 | Naoussa, Old Town, Venetian Port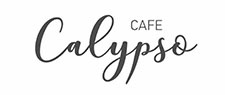 A stylish café playing soft music and offering an extensive menu of hot and cold dishes, drinks and the famous "Illy Coffee". Opens daily from 8:00 AM - A/C - Free WIFI - Plasma TV
+30 22840 53111 | Naoussa, Old Town, Fishing Port
---