Directory

Village

Aggelantonis
Aggelantonis is a traditional cafe in Lefkes.
+30 6945 930304 | Lefkes, Village
Klarinos
Traditional restaurant featuring mainly meat dishes as well as Mediterranean cuisine.
+30 22840 41608 | Lefkes, Central Square
Agnantio
A familly run Taverna located on a terrace overlooking the whole village of Lefkes and the valley leading to Prodromos and Molos beach. Lovely mezedes, nicely done classical Greek plates; operates as a cafe as well. Ask for the local red wine, one of the best on the Island!
+30 22840 43089 | Lefkes, Village

Nicos Capoutsos' "Bridge 2 Paradise" offers a range of services from real estate to construction, from property management to property maintenance and to other miscellaneous services, always focusing on client satisfaction. Grandchild of a master builder in Lefkes, Nicos followed suit and became a builder himself in New York.
+30 22840 51754 | +30 6970 916145 | Lefkes Village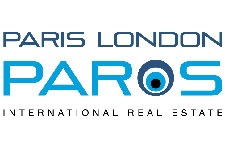 Paris-London-Paros is represented by a couple of Greek Island lovers and connoisseurs. He's French, she's British and they have been active in the field of Real Estate in Paris and London before deciding first to build a home on Paros, then to share their knowledge with all Paros lovers who also dream to create their heaven on Paros. Meet the Team that will put its talent and enthusiasm to your benefit and guide you through every step of your project.
France: +33 6194 90575 | +30 6934 616332 | Lefkes, Village
---