Villa Aqua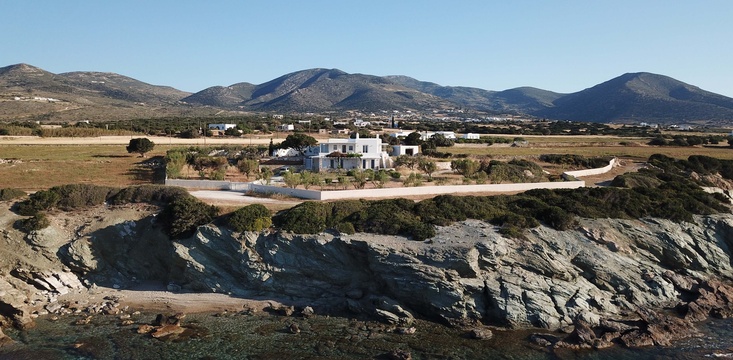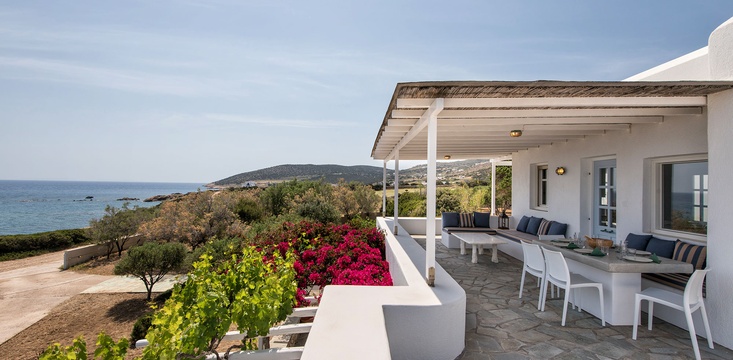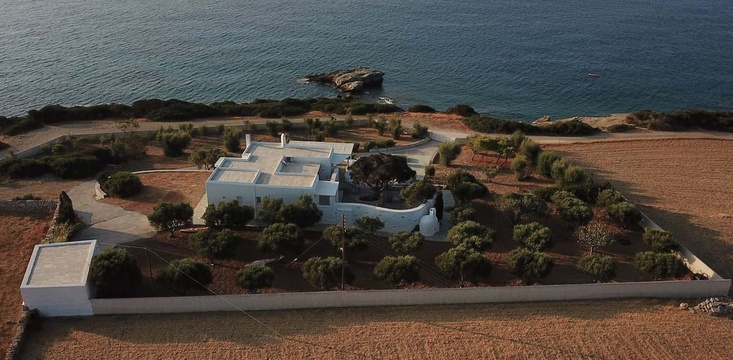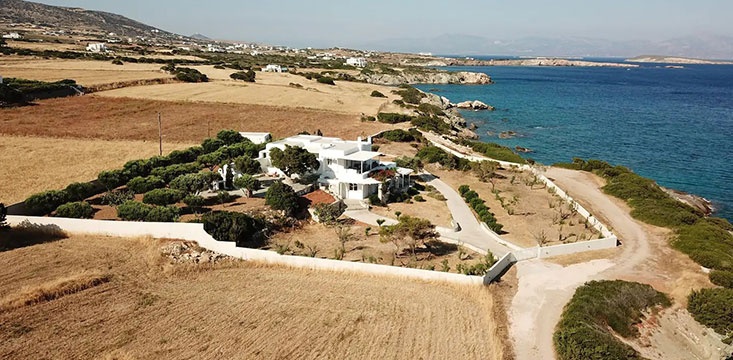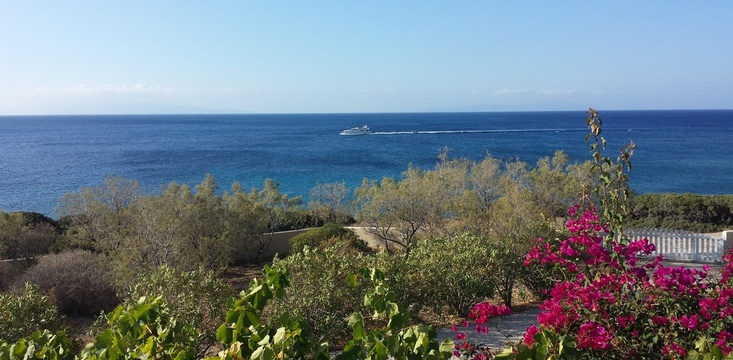 Α Waterfront Villa,a Poet's house, a bright and airy home, sheltered by olive trees and tamarix, offers the feeling of living between the sky and the sea. Its unrivaled setting benefits from a private beach with wonderful surrounding coastline that can be explored with kayaks.
Excellent south orientation offers views over the nearby islands of Naxos, Schinousa, Iraklia, Ios, Sikinos and Folegandros. The sun and the moon rise from the east, that is from the left side of the house and one can enjoy majestic sunrises and inspiring moon rivers.
The garden includes a large variety of Mediterranean flora. For lovers of absolute privacy, nature and serene environment. The house is fully equipped and sleeps 10, as it has 5 bedrooms, 3 bathrooms and multiple living spaces. Kitchen with built in Miele appliances and WiFi. All windows have fly nets.
There are two cement tables, one in the kitchen that comfortably sits 7 and another in the main terrace that sits 6.
One can enjoy nature whether he sits under the 300 year old cedar tree or enjoys the panoramic views from one of the many terraces. Pergolas offer welcome protection under the blazing Greek summer sun!
It is only a short drive from the village of Drios and nearby beaches. A nearby traditional tavern is very convenient.
---