Seaside Villa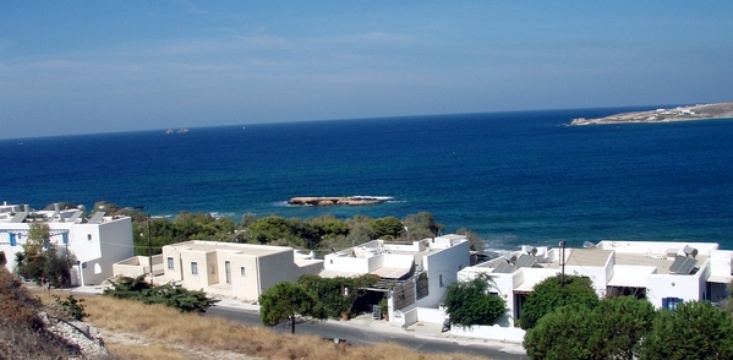 Seaside Villa for sale at Germanika area, Parikia, Paros Island
The Seaside Villa at Germanika area, is a traditional style house, with an interior patio, 4 bedrooms, living room and kitchen – a total of 200m² and a garage of 54m².
It is set on a 1740m² piece of land, on one of the most privileged areas of the island – Germanika, located a few meters from the main road and about 500m. from Parikia town, yet it is an area surrounded by aged pine trees, set right above the sea with various small beaches reached downhill via small paths.
Germanika are is within town planning zone, but it only has residential houses. You can reach Seaside Villa by a dirt road behind the house, while in front you can stroll along the seaside again via a small walking path.
New lower price: € 750.000
The villa has a small terrace in front that looks directly out to the sea of Parikia Bay, the horizon and the sunset. The land and house of Seaside Villa is a highly wanted property, since it is set on the countryside right next to the town and the sea.
Contact Dieter Schaller, owner, for more details.
+49 40 6931534, +33 14 3659531
|
---