Paros Dance Academy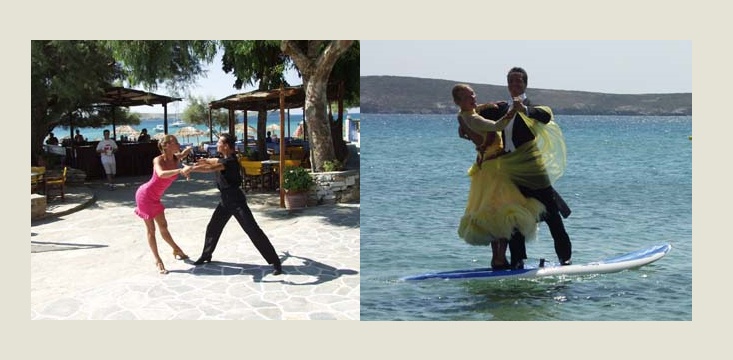 A unique open-air dance floor, sized-up to ballroom dancing standards, located by the beach. Wood-covered floor, big-size mirror and shade. The place is ideal for summer-time Lartin dance lessons, yoga and pilates.
Latin-Dance champion Bettina, offers Latin dance lessons and long-term courses to all ages. Also, Greek dance lessons, yoga and pilates classes are offered throughout the summer.
The ideal combination of holidays, fun and fitness.
---