Imparo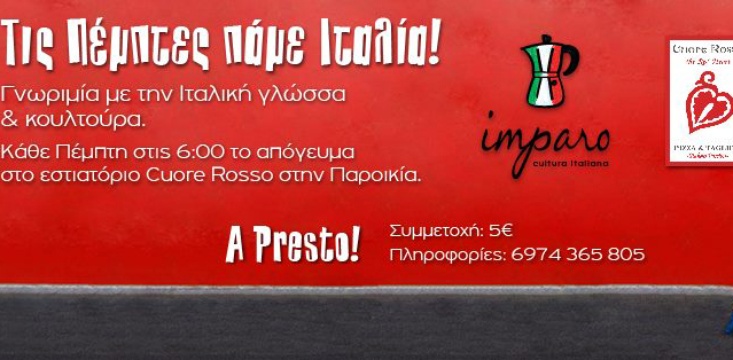 Do you love Italy? Do you love Italian art, cinema and fashion? Have you been dreaming of visiting cities like Venice, Rome and Florence? Do you absolutely love Italian food? Have you always wanted to learn Italian and get to know Italian culture? If the answers are yes then this course is perfect for you.
Learn how to speak basic Italian
Through this course you will develop the skills to interact in common conversational situations. You will learn, for instance:
• how to introduce yourself
• how to answer to simple questions
• how to ask for information
• how to talk about your interests, food and clothes.
You'll develop your listening and speaking skills week by week through watching short videos on common communicative situations and introduce sentences frequently used in spoken Italian as well as vocabulary and grammar patterns.
Understand Italian culture
On this course you will also explore the culture of Italy – helping you to understand its people, its places and its lifestyle.
---