Apothiki Art Center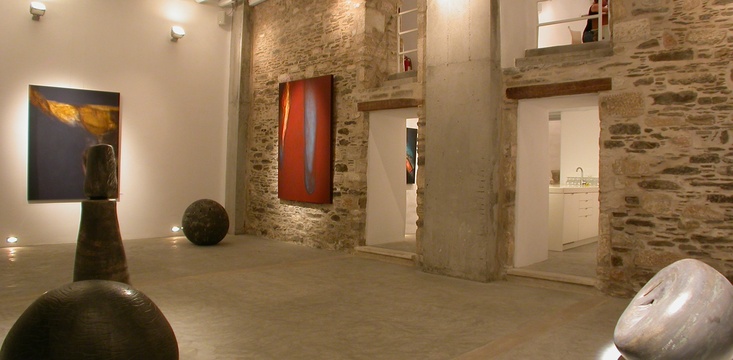 Apothiki is an Art Center situated in the Kastro, the historical heart of Parikia.
Prior to their restoration, the 600 year old buildings were used to store olive oil, wine and other precious goods and were known by the local people as "the apothiki".
In co-operation with artists, art galleries, foundations and cultural institutions – both Greek and international, this multi-functional space hosts contemporary art exhibitions and and other cultural events, such as speeches, concerts, round-table discussions, meetings & receptions etc.
Apothiki's Artists in Residence program provides a working and living space for visiting artists, up to a few months.
With this multi-disciplinary approach and state-of-the-art communication facilities, Apothiki aims at introducing artists and organizations to the island atmosphere of Paros – a unique and creative environment that has inspired artists for more than 5000 years – and further develop Paros as a meeting place for creative people from around the globe.
---