Margarita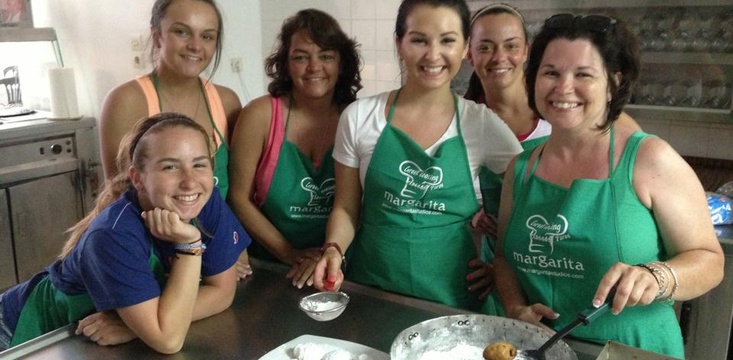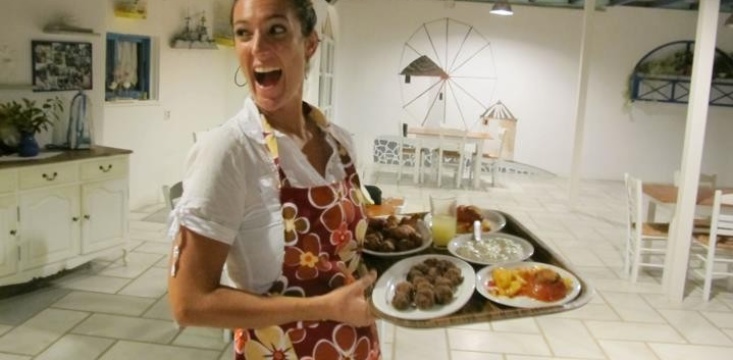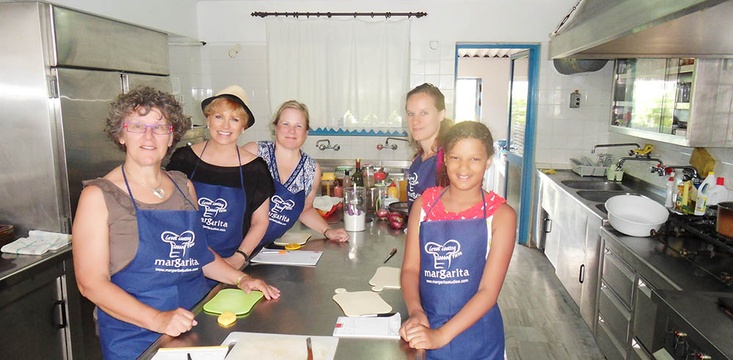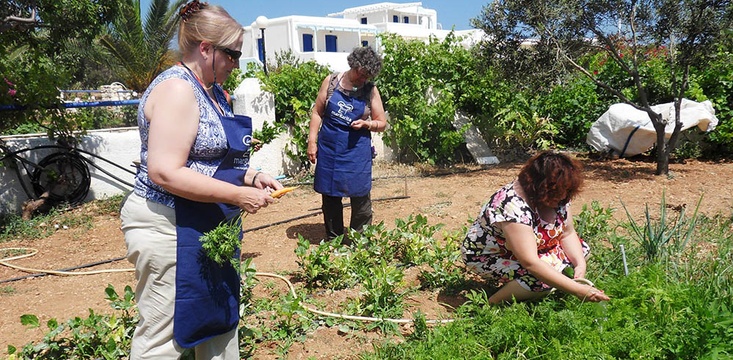 Join us in the kitchen of Margarita and taste the real Greece!
Margarita offers one-day cooking lessons, where Stella shows you all the secrets of Greek cuisine and favourite local Paros receipes.
Lessons take place at the kitchen of Margarita Restaurant and are offered Monday to Friday (on request), except July & August. Mornings 10:30-14:30 and afternoons 16:00-20:00. You can join for 1, 2 or 3 sessions – learning different recipes at each one.
During the courses, Stella will show you how to make your favourite Greek dish, like moussaka, stuffed tomatoes, dolmadakia, rosemary roasted lamb, fried zucchinis balls, tzatziki, baklava and more!
Get the Parian recipes, enjoy specialties with wine of Paros and impress your friends at home.
---